Workshop Seminar/Webinar Programs - Marketing Consultant Serving Elmira, NY & Corning, NY Area
Variety Of "Seminars/Webinars For Success" Program Topics Offered
Sweeney Enterprises LLC offers a variety cost effective workshop educational webinars-seminars for any organization. Basically, Sweeney Enterprises LLC's "Seminars for Success" program provides a broad menu of programs for conference meeting/educational webinar planner.
Are you interested in workshop educational webinars/seminars? Sweeney Enterprises LLC ​ welcomes the opportunity to present to your organization.​
​In addition to over 30 years of public relations and marketing experience, Denis Sweeney has fulfilled the requirements and passed the certification exam to become an Accredited Small Business Consultant® (ASBC®).
Furthermore, for over 15 years Sweeney served as an adjunct college business department instructor for SUNY Corning Community College (CCC). During his tenure at SUNY CCC he successfully completed the Adjunct Certification Program.
Meanwhile, in 2017 Sweeney served as the instructor for the Regional Economic Development Corporation's (REDEC) annual 8-Week Small Business Course along with its 8-Week Marketing Strategies for Small Business Success Course.
Therefore, I have experience in tailoring workshop educational webinars/seminars to address your organization's specific needs.
Equally important, your employees/staff will walk away from my workshop educational webinars/seminars with information they can utilize immediately.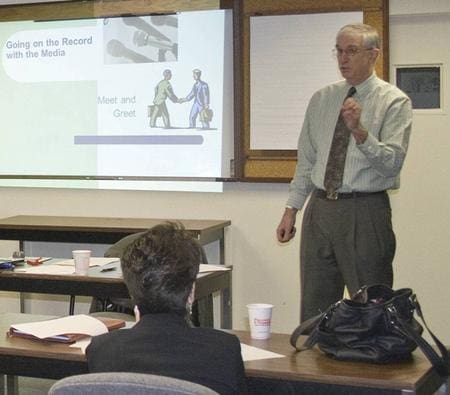 Denis, a marketing consultant who serves the Elmira, New York and Corning, New York area, hosts seminar training programs' off-site, or he offers the option of personally visiting a business to train a company's top leadership team or front-line employees. In collaborating with employers in developing seminar workshop ideas, Denis Sweeney's "Seminars for Success" ultimately seek to improve an employee's job performance.
Review the list of "Seminars/Webinars for Success" topics below to determine the one that best fits your company's needs or workshop seminar/webinar conference. Contact Sweeney Enterprises LLC today at (607) 769-5145 or via e-mail at DSweeney@sweenenterprises.com to schedule your next workshop education training program or seminar workshop conference.
Marketing Consultant Serving the ​
Elmira, NY & Corning, NY Area
Why ALL Small Businesses Need a Google My Business Listing Webinar
A Google My Business listing can become a gold mine for any small business seeking a larger bottom line. "How My Company's Google My Business Attracted Customers Nationwide" webinar offers numerous tips on how a Google My Business listing considerably expanded Sweeney Enterprises LLC's customer base nationally.
"How My Company's Google My Business Attracted Customers Nationwide" webinar addresses the following topics: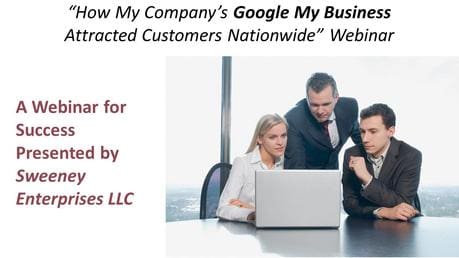 Become Your Own Boss...The Blueprint in Starting Your Own Small Business Webinar
You have a great concept for a new business. Even though you're passionate about your idea, implementing it can be intimidating, daunting, and downright scary! In this webinar I help alleviate those concerns and dispel your worries.
"Become Your Own Boss...The Blueprint in Starting Your Own Small Business" webinar outlines these important steps in starting a business: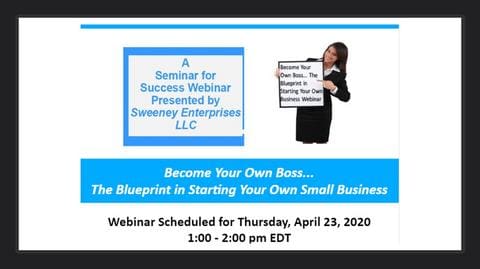 Sensible Social Media Mechanics for Business
How to fully utilize the social media platforms of Facebook, Twitter, YouTube, and LinkedIn with their marketing and communications plans is an issue that small businesses and non-profit organizations struggle with on a daily basis. This seminar provides an overview, along with real-life examples, on how many businesses and organizations, of all shapes and sizes, have successfully implemented a coordinated social media program.
Seminar Customer Testimonial:
"On March 28, 2013, Denis gave our small group of Nursery and Landscape Professionals a talk on using social media in our marketing. The overall discussion gave all of us new insights into the use of this new tool. I see this as an upcoming and necessary method of marketing and would recommend Denis' talk to any group."
- James B. Hoteling
President
Southern Tier Nursery and Landscape Association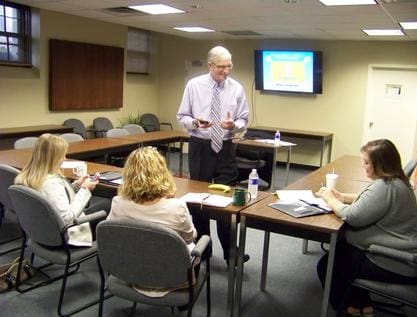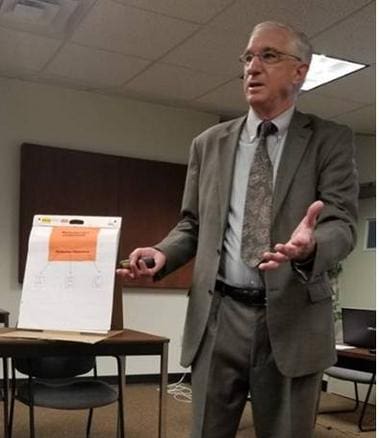 Increasing Business Profits on a Shoe-String Marketing Budget
All successful businesses focus on what works and what doesn't with their overall marketing strategies. In this training session attendees will learn how to create an achievable, believable, and customer-driven marketing plan. At the same time, the session will address new ways to aggressively market your business utilizing such methods as developing a comprehensive social media program, customer mailing lists, customer satisfaction surveys, and how to become a media "go-to" person.
Seminar Customer Testimonials:
"Very thought provoking for me. I do not often think about marketing our business - only in placing ads! I will revisit this topic with our PR Director."
- Colleen M. Coro, MEd.
Director
Erwin Child & Family Center - Pathways, Inc.
"A great refresher on something more important than a Business Plan."
- Steve Mann
Dispensing Manager
Ear to Hear of Elmira
When 'No Comment' is the Wrong Comment - Media Relations 101
A phone call or e-mail from the local media should not immediately result in an "out of office" reply. Working with the media, and not against them, could turn out to be a business or organization's best strategy. In this session attendees will learn how to avoid communication blunders, what to say - before saying it to the media, and prepare key specific talking points for the media and community. Participants also participate in an on-camera videotaped mock interview during the session.
Seminar Customer Testimonials:
"The Corning Area Chamber of Commerce was interested in providing our Members with an in-depth Educational Program opportunity that took a hands-on approach to Media Relations and preparing for interviews, articles, etc. Denis Sweeney delivered a program that gave our attendees not only useful tips and ideas for successful interactions with the media, but allowed our Members a unique opportunity to practice in front of a camera and perfect those skills. Attendee feedback was great and we look forward to working with Denis to offer this program again in the future."
- Molly M. Mulligan
Manager of Events
Corning Area Chamber of Commerce
"For a three hour presentation, it was amazing how much information I gained. Every item was important to me."
- Rick Gallant
President
Corning Teachers Association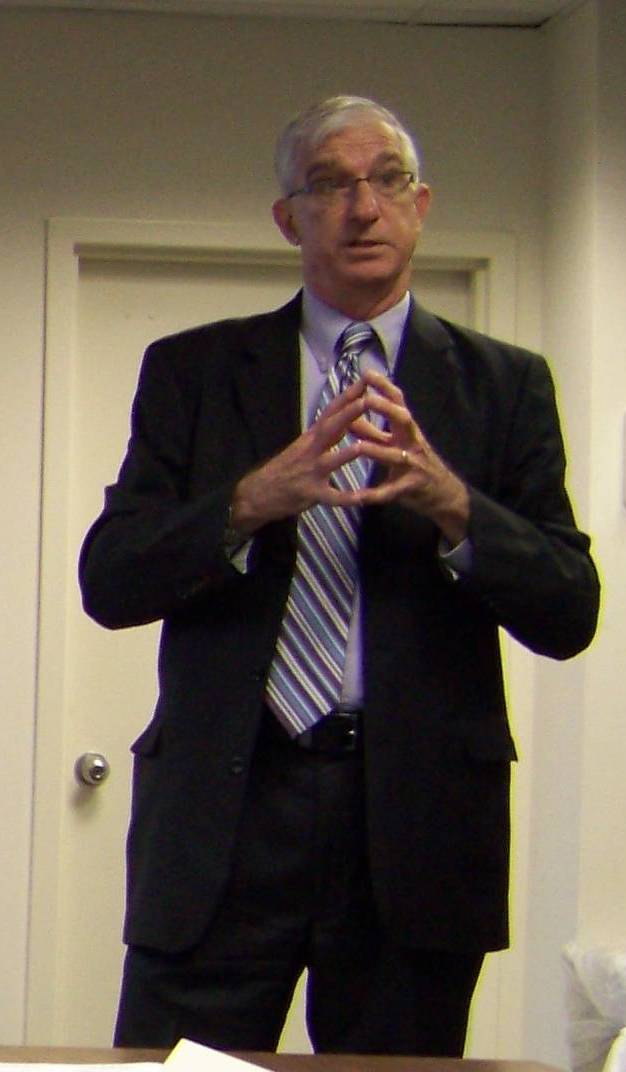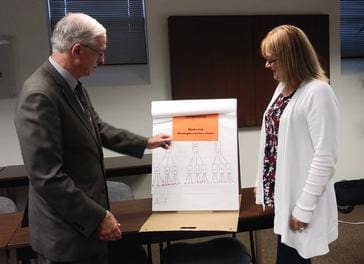 Long Term Success ≠ Push Button Marketing
Seminar Customer Testimonial:
"I gained new insight by attending Denis's seminar on Long-term Success ≠Push Button Marketing". Even though you may work in the field of technology and communication, this seminar proves you always can learn something new. Denis did not disappoint with the range of topics he covers. I would encourage anyone in a job that requires professional communications through various electronic methods to check out this seminar, especially small businesses and organizations."
- Steve Putman
Communications Director
All Saints Parish
How Social Media's Snapchat can Connect and Convert Millennials into Customers
If your business wants to expand its customer base by appealing to the millennial generation of teenagers to young adults, the social media platform Snapchat may be your admission ticket. The Millennials, which include college students, use Snapchat more than any other social network - including Facebook. This seminar addresses the following topics as to whether Snapchat is the right marketing tool for your business:
Seminar Customer Testimonials:
"This was a great and very interesting seminar, and I'm glad to have attended. This is the first class I've seen offered locally that addresses one of the newer social media trends that's crucial to marketing to millennials. Really enjoyed how Denis presented compelling statistics, examples, allowed for open discussion, and had individual thoughts for each participant about how their organization might best use Snapchat. Learned a great deal about where social media trends are heading and how Snapchat is used effectively from a very personable, knowledgeable and approachable instructor. Fully intend to branch out more into this."
- Tara Maxwell
Administrative Assistant
Chemung County Chamber of Commerce
"As a novice to social media, the material was presented in a manner that allowed me to catch on quickly. It also provided me with some areas of social media that I need to consider for Pathways as a marketing and communications tool."
- Edward J. Lukomski, Ed.D.
President & CEO Pathways Inc.
"Denis Sweeney is highly knowledgeable about marketing and social media."
- Shelly Rich
Elmira Business Institute